5 Practices To Follow To Maintain Adult Hygiene During Winters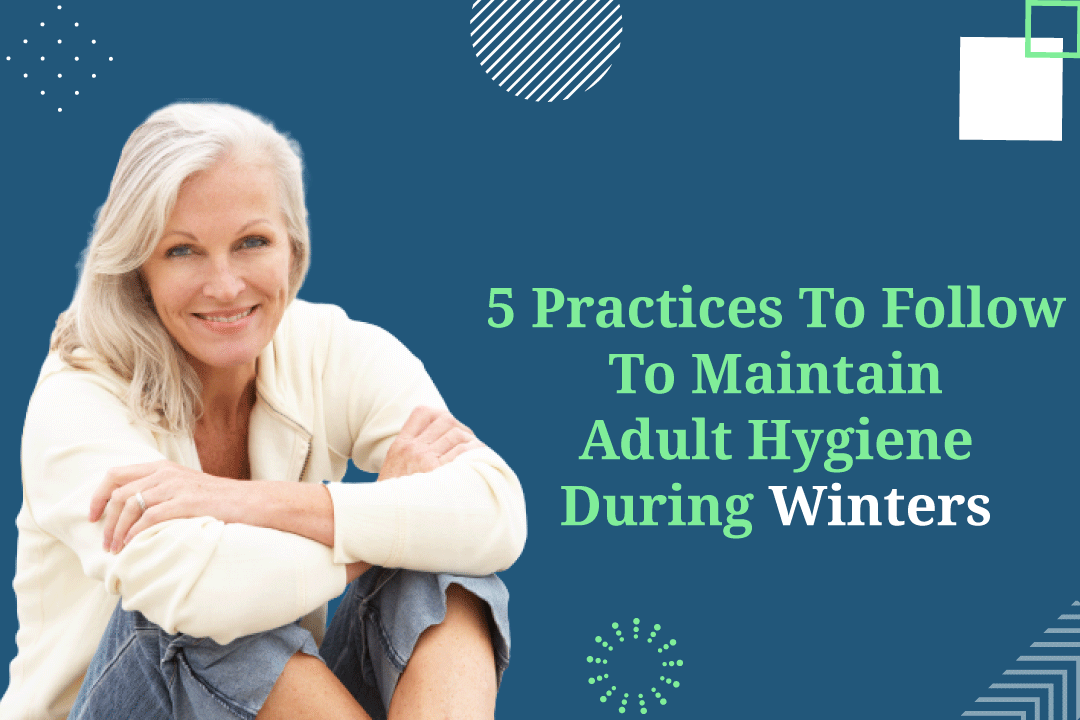 Warning: Extreme Cold Weather Outside! Winters have tested our limits and with the constant drop in temperatures, they might continue to do so. The ones most troubled by this are our senior citizens whose bodies can only take so much of this weather. Old age comes with its own set of challenges and on top of that, winters can really take a toll on a person irrespective of their age.
Even if you are in the safety of your homes, chances of falling prey to the cold are still quite high. In such nerve-wrenching and jittering cold weather, maintaining hygiene becomes more and more important. Usually senior adults feel colder than us, so it becomes essential to take proper care and keep them safe and hygienic during the winters.
Maintaining Adult Hygiene During Winters
A drop in temperature may trigger problems such as leaky bladder, dry skin, frost bites, and so on. Hygiene should not be compromised in such scenarios. Therefore, we have listed down a few practices one can follow to help maintain adult hygiene during winters:
The chances of senior adults catching a cold, flu, or infections are pretty high during winters since they are vulnerable to the cold weather. Maintaining good hygiene becomes essential to avoid adding on to their vulnerability. 
If you are looking to winter-proof your place and help the senior citizens enjoy this weather, visit our website for all their hygiene and healthcare needs. Click on:https://bit.ly/3A0OHOx
---
Share this