Benefits of Romsons Spongee Baby Wipes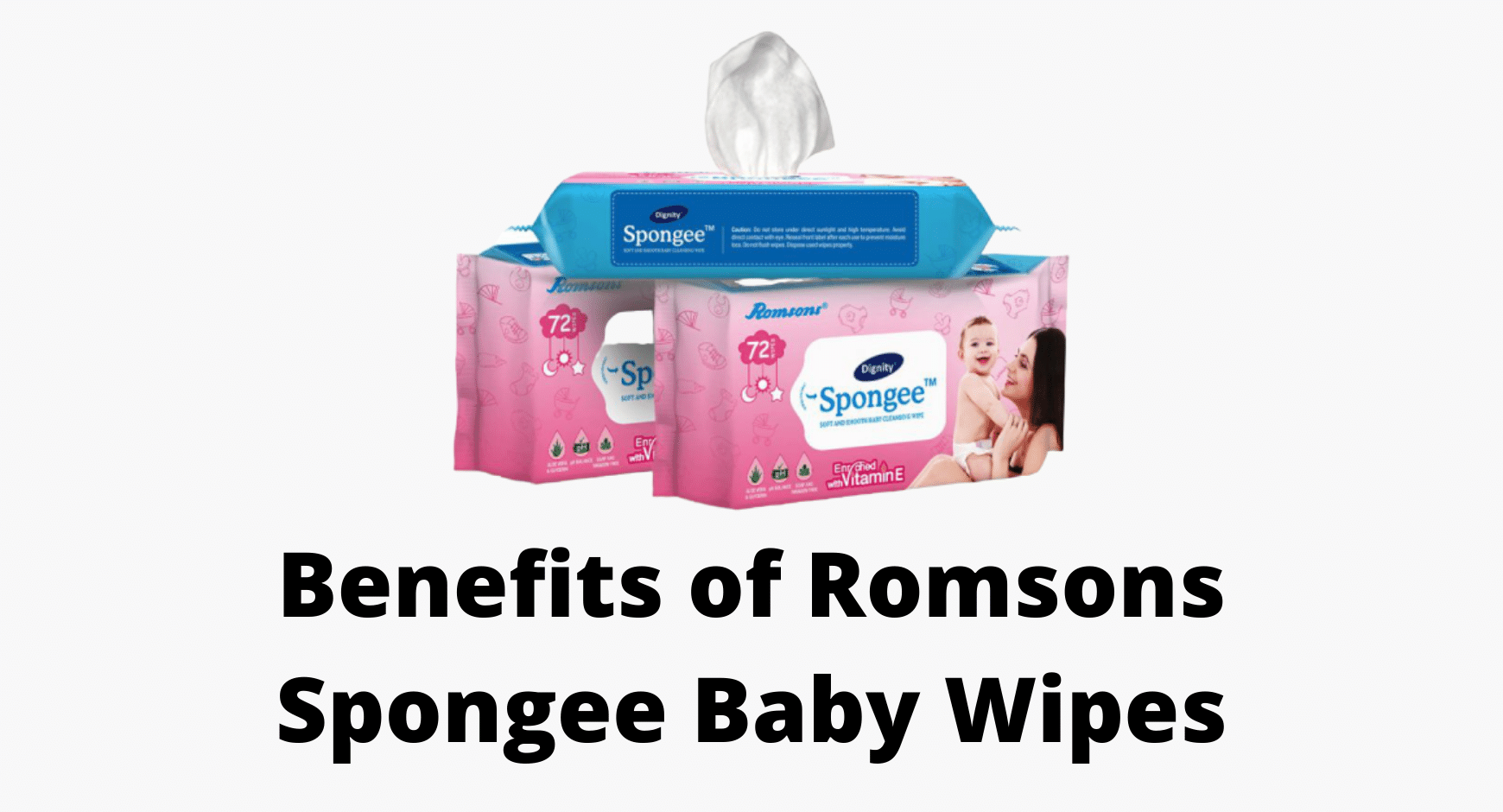 Taking care of your baby's cleansing needs is the duty of every parent. But not every parent knows which baby wipe will be best suited for their little one's delicate skin without messing up with the skin's pH levels. Let us not forget that it is 2020, and washcloths have become a thing of the past. They don't serve any benefit. All they do is create unnecessary friction and cause discomfort due to rashes to your baby. So, your little munchkin requires cleansing that is safe and gentle yet effective.
Romsons Spongee Baby Wipes is the first name that comes to our minds. Clinically proven and filled with the goodness of Aloe Vera and Vitamin E, these baby wipes not only clean your baby's skin but also nourish it from within.
Maintains the skins' pH level
Dignity Spongee Baby Wipes are infused with Vitamin E that contributes towards mildly cleansing and moisturizing your baby's delicate skin and making him/her feel totally relaxed and refreshed. Since these wet wipes are aloe vera-based, they effectively maintain the pH levels of your baby's skin without interfering with it.
Hypoallergenic
These sponge baby wipes are hypoallergenic, which means that you can use them to clean your baby's skin without having to worry about and compromise on his/her safety. These soft baby wipes by Romsons are extremely gentle on your baby's sensitive skin and protect it from rashes, allergies and all kinds of skin irritations.
Clinically proven & safe to use
Being soap and paraben-free, these baby wipes make it the safest choice for cleaning your baby's hands, mouth area and even the intimate areas without drying out his/her skin.
Serves multiple purposes
Romsons Spongee Baby Wipes' usage is not just confined to cleaning your baby's face and hands. You can even use these wet wipes during your little one's diaper change.
Available in combo packs of 3, 6 and 12, each pack of Romsons Spongee Baby Wipes contains 72 wipes.
---
Share this