How to choose the right finger pulse oximeter?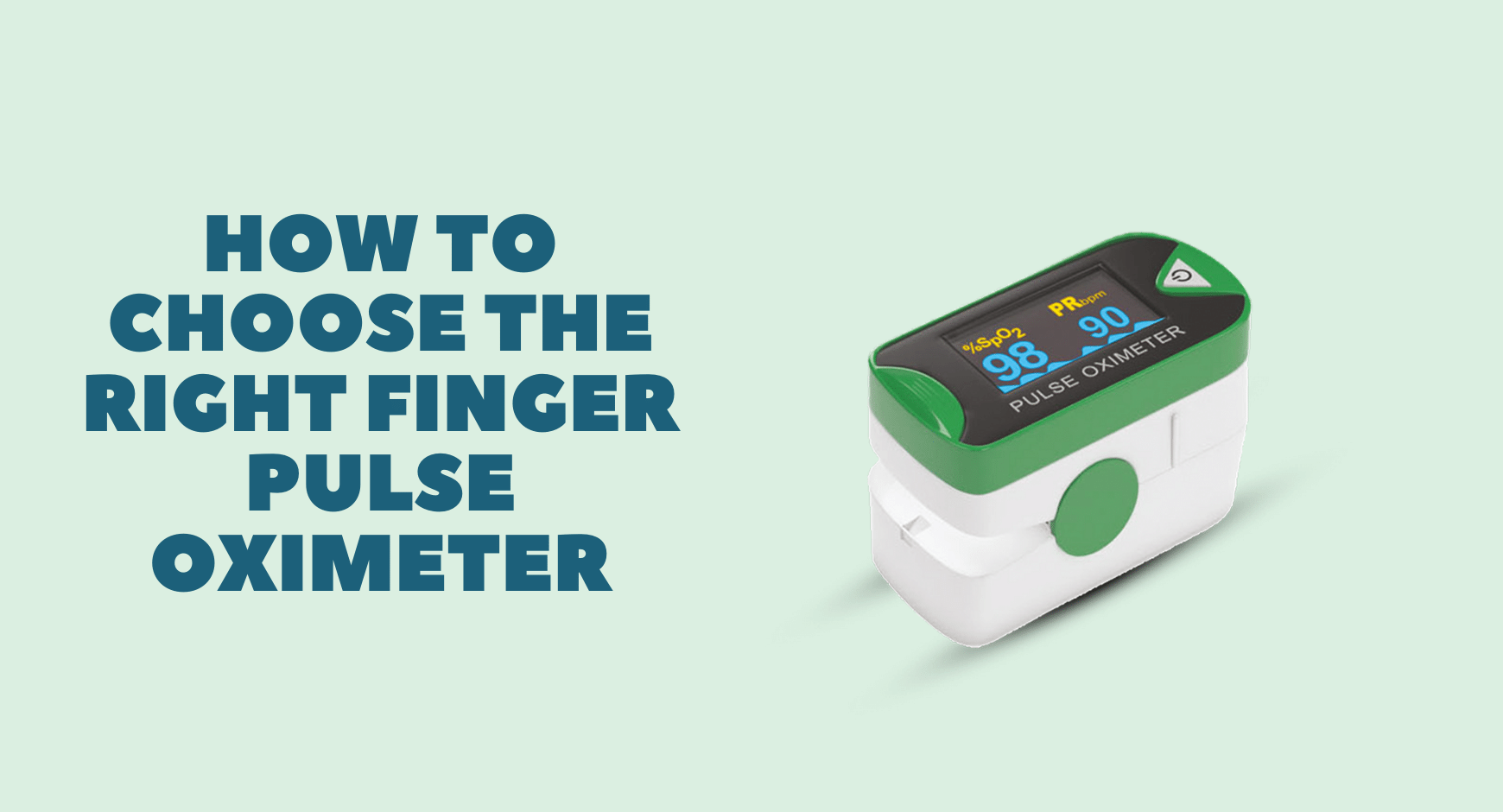 What is a pulse oximeter? 
A pulse oximeter is a non-invasive medical device that is used for measuring the pulse rate and the oxygen level in the blood. It is especially preferred in situations when an immediate and accurate reading of blood oxygen saturation and pulse rate is needed. 
The accuracy and level of precision are just some of the pre-requisites for choosing a pulse oximeter. So, what are the other points that you must know to understand if a finger pulse oximeter is right for your use?
Accuracy
Accuracy forms the bedrock of choosing this device. For you to rely on an oximeter, you need to ensure that it provides nothing but exact readings. 
Versatility
Another important factor to look for before buying an oximeter is to know whether the oximeter will work for a wide range of patients or not. Make sure to opt for the oximeter that accurately lists for even the people with low perfusion or dark skin tones. 
If the device automatically adjusts to each patient quickly and accurately and can also accommodate a wide range of finger thicknesses, then you've found the right match! 
Warranty 
Always choose the oximeter of the brand that offers the best warranty and has a great reputation for providing the best customer service.
Durability
The pulse oximeter that can effortlessly function even in the most demanding environments and can allow for thousands of uses is the one that you should certainly opt for. 
Also, check that the finger pulse oximeter you intend to buy protects against dropping and water spills also. Buying a device with low durability will result in a higher cost as you will have to keep replacing it. 
Need for calibration
Do check if the oximeter requires calibration or if it can provide accurate readings on its own. 
User-friendliness
One of the best oximeters is the one that is simple to use and has an easy-to-read, bright LED display. 
Presence of lead
Make sure to find out whether the oximeter you are interested to buy is lead-free or not. 
You can never go wrong with the Romsons finger pulse oximeter. If you have it, you know that you've made the right choice. 
Romsons Oxee Check- Finger Tip Pulse Oximeter is one of the best pulse oximeters that provide accurate and reliable pulse oximeter readings even in the most challenging conditions which make it highly precise respiratory care equipment. 
This fingertip pulse oximeter is portable, lightweight and is convenient to use. With its soft silicone padding, it undoubtedly provides a comfortable fit. 
With an OLED SPO2 display format, the device has an automatic power-off feature and one-button operation. When no signal is detected for 8 seconds, the device shuts off automatically. 
The visual window indicates when the battery gets low. This oximeter by Romsons consumes low power and can be used continuously for up to 30 hours on two AAA batteries. 
Romsons Oxee Check- Finger Tip Pulse Oximeter comes with a pair of batteries and one strap to hang the machine on the rack.
---
Share this