Impact of Romsons Healthcare Equipments on Wellness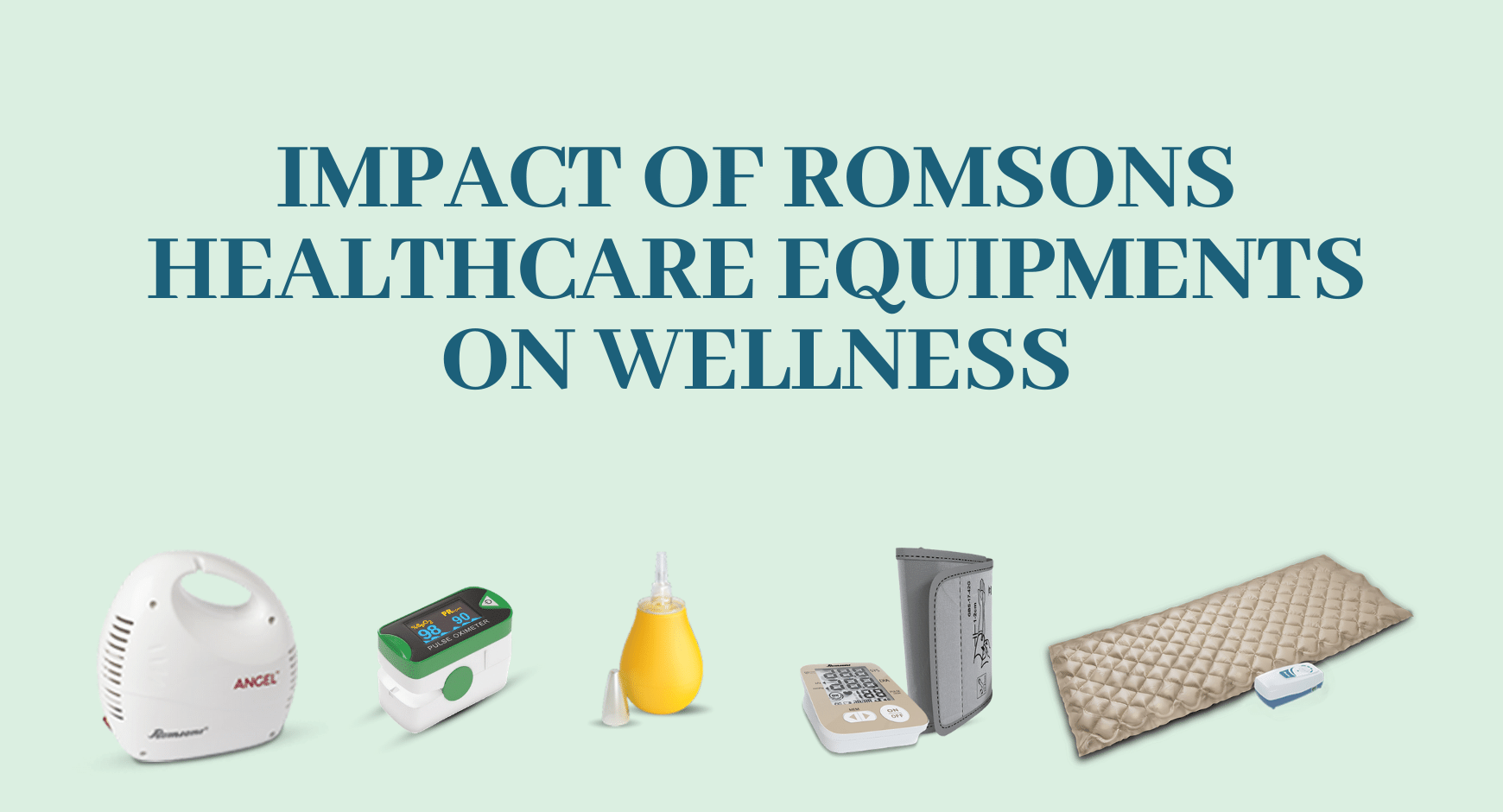 Romsons has been a pioneer in the sector of medical disposable devices. It has been serving the medical fraternity & patient population since 1952. The Health Care Equipments by Romsons have been made to provide the gift of health and wellness around the globe by taking care of the patient's needs and the doctor's requirements.
BPX – Plus Digital Automatic Blood Pressure Monitor Apparatus
One of the most convenient types of BP machines for home use, the Romsons BPX Digital Blood Pressure Monitor provides an accurate reading of Systolic/Diastolic Blood Pressure & Pulse rate. With a memory capacity of 90, it can recall values from the memory recall button. It gives accurate readings and also reports incorrect product information.
This BP Machine is mercury-free and is equipped with an 'auto shut off after one minute of last key operation.' Its monitor has an LCD display for clear visualization. The device and cuff of BPX are specifically designed to prevent electric shocks.
Alco Swab- Alcohol Gauze-First Aid
The Romsons Alcohol Swab forms an important part of every first aid kit. It is a gauze pad saturated with alcohol that helps to clean and disinfect cuts and scrapes. The alcohol swab comes with a four-layered wrapper that not only provides an air-tight seal but also prevents leakage and drying out of the alcohol.
The swabs are saturated with 70% V/V Isopropyl Alcohol which permits optimum anti-bacterial action and helps to rid the skin of potential sources of infection.  
The Alco Swabs from Romsons are used at the doctor's clinic and at places where quick, and easy cleaning of specific skin areas is required.
Romsons Respirometer - Lung & Breathing Exerciser
The Romsons Respirometer Spirometer is a lung and breathing exerciser that works on an innovative system of exercising respiration through inhalation. Designed with 3 stage chambers, it provides more efficient exercise to the patient at a step-up basis.
This device is composed of a base and a central part that is divided into three chambers containing three small spheres. These spheres rise proportionately to the inhalation (inspiration) exerted by the user. Its main body is transparent while the spheres are of Red, Yellow and Blue colour that connect the tube with the mouthpiece.
Romsons Respirometer - Lung & Breathing Exerciser can be easily cleaned by disassembling its parts.  
Nosor- Air Bubble Bed Sore Prevention Kit
NOSOR Mattress from Romsons helps in bedsore prevention, thereby aiding in the healing process. Allowing sufficient flow of blood to all the tissues, the mattress works by reducing the pressure on blood vessels and consequently healing the bedsores faster.
This simple to operate, portable & lightweight motor pad comprises 130 bubble cells. The sleek motor pump operates at a very low sound level. The pad, on the other hand, can be cleaned using a disinfectant solution.
---
Share this