Things that you didn't know about Romsons Breazer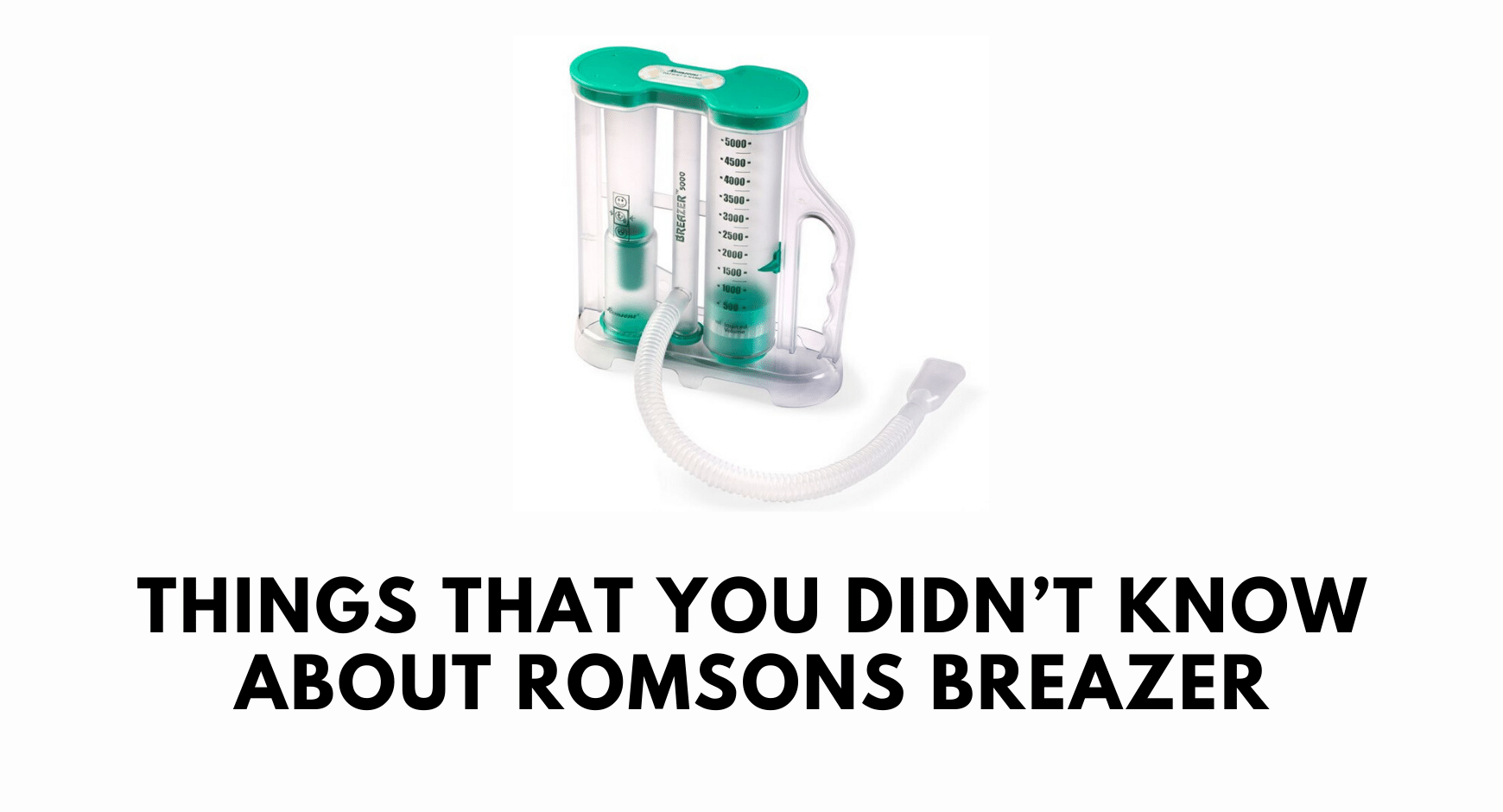 Our growing age, pollution, stress and other factors start taking a toll on our lungs as well. This results in the deterioration of our lungs' condition which can cause an imbalance in our natural breathing rhythm and capacity. That is the reason why deep breathing exercises are highly recommended. They not only ensure the maximum inhalation of oxygen but also relax our body and mind.
One of the best volumetric respiratory exercisers that help you keep your lungs in a healthy state is the Romsons Breazer 2500 Volumetric Respiratory Exerciser. Designed precisely to stimulate inspiration (also known as inhalation), it also allows the user to receive the visual feedback at the same time.  In our daily lives, we are not used to breathing deeply. As a result, most of the times we take shallow breaths that use only a portion of our lungs and lead to a minimal inhalation of oxygen. With this breazer from Romsons you can perform several breathing exercises that will improve your inspiratory volume and will keep your respiratory problems at bay.
Within a short span of time of using this breazer, you will feel that your natural breathing rhythm has got restored and your deep inhalation has been maximized. On the other hand, the long term benefit of using the Romsons breazer is that your lungs will remain clear and will function in a healthy manner.
This device comes with a goal indicator that lets you know what result you have achieved. It shows you the measurement of airflow and air volume of your breathing process. Moreover, you can also view the progress made by you in terms of your inspiratory volume.
The Romsons Breather is latex-free, has an in-built handle and is made of anti-shock material. It comes individually packed in a box with a transparent main body consisting of two chambers, a connecting tube as well as a patented low resistance mouthpiece with an in-built filter. 
---
Share this