Things You Should Know About Dignity Pull Up Adult Diapers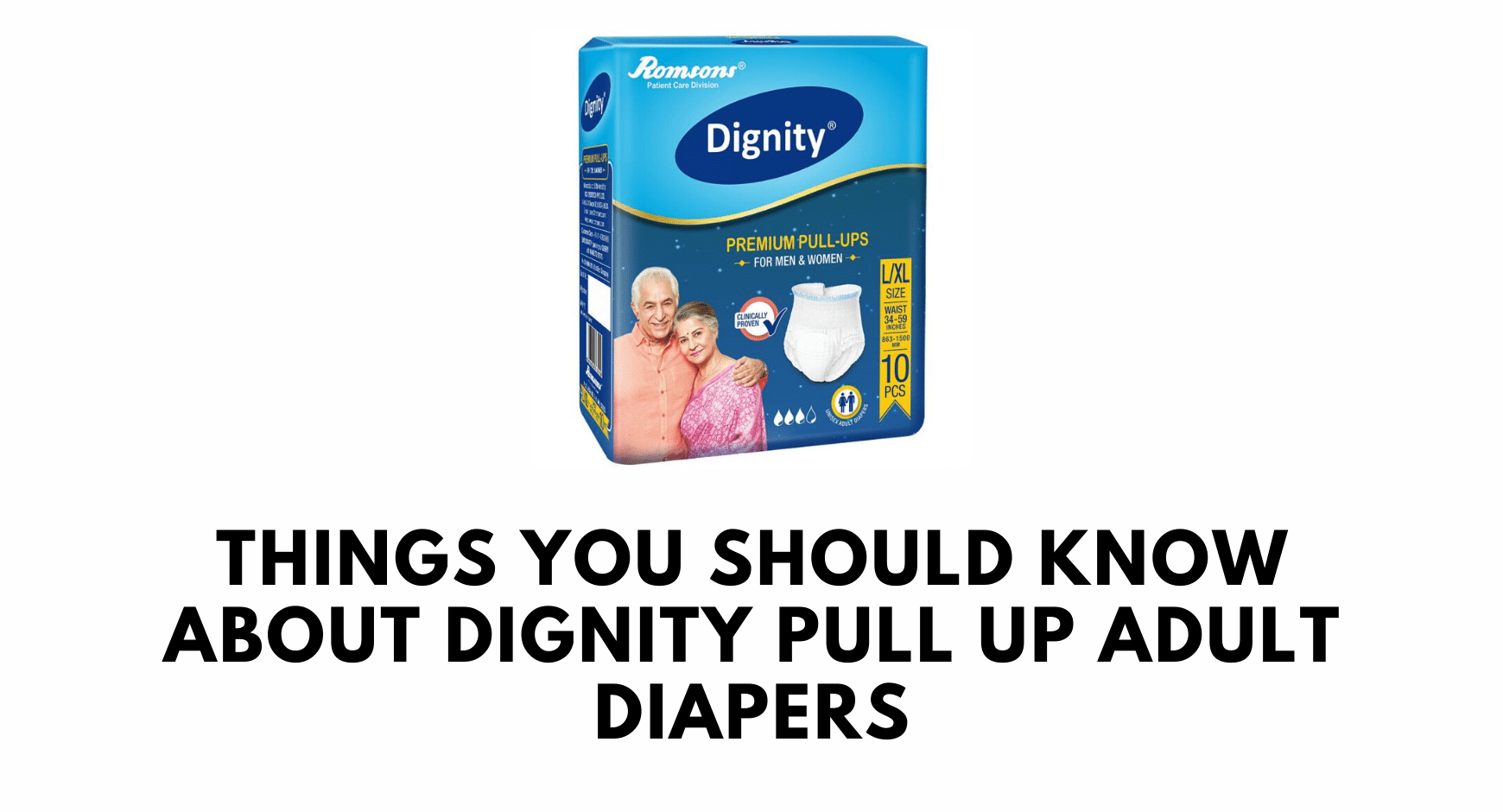 Our loved ones who face incontinence problems undoubtedly need a full day as well as an overnight protection. To tackle this issue, they require adult diapers that are not only highly absorbent but are also comfortable to wear. One such popular type of adult diapers is a pull-up diaper.
A pull-up diaper is an incontinence brief that is worn like a pair of underpants. Although pull-up diapers are mostly used by the senior citizens, however, diabetic and urology patients as well as people suffering from prostate cancer and dementia also choose to use pull-up diapers. Alternatively, individuals with temporary mobility impairment or people who lack control over their bladder or accident victims, or for that matter, patients who have undergone a surgery also need an adult pull-up diaper.
Now, what is so special about an adult pull-up diaper? Well, adult pull-up diapers are made from spongy material that serves two key purposes - it effectively soaks up all the urinary discharge, and its breathable fabric feels gentle on the skin. Besides this, pull-up diapers for adults are simple to use and take off and a single diaper can last for a time period of 5 to 12 hours.
In short, pull-up diapers help deal with the incontinence problems in a much better and efficient way.
Dignity Pull up Adult Diapers is one of the best quality adult diapers for senior citizens. As the name suggests, their dual leakage protection prevents leakage which makes it suitable to be used during the day as well as overnight, thereby giving the user the much-needed confidence and dignity that he/she deserves.
Dignity adult diapers have an odour-shield which helps eliminate odour and maintains the natural pH level of the body without you having to worry about it. It comes with a soft waist panel that helps in discreet fit and provides snug comfort like that of underwear.
The Poly outer covering of these Romsons adult diapers locks fluids away and offers users with the ease of positioning. Available in a stretchable design that contours to your body like real underwear; these adult diapers for senior citizens can stretch up to 54 inches to provide a better fit and increased comfort to the wearer.
Dignity Pull up Adult Diapers is easy to use and dispose off and can be comfortably worn by both, men and women.
---
Share this