Why should you choose Dignity adult diapers?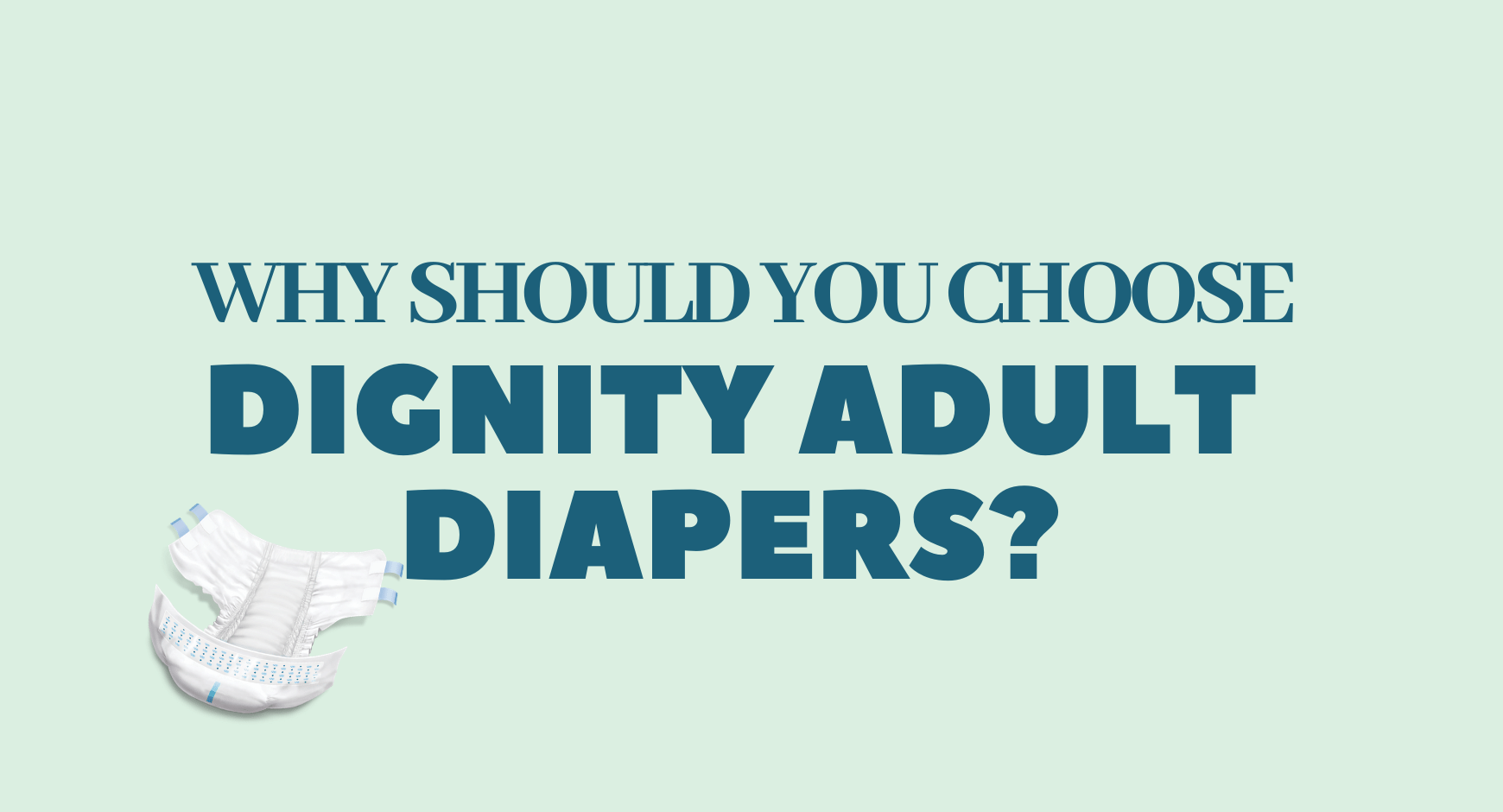 Are you facing incontinence issues? Are you unable to control your bladder or bowel movements? If yes, then we have got the solution to your problem. And, it is none other than an adult diaper! Yes! It keeps you dry, and protected so that you feel relieved and carefree all day. And, the best part about wearing adult diapers is that most of you won't even realize that you are wearing an extra protection. How cool is that? Though we might think that adult diapers are only meant for the elderly but that is not always the case.
Dignity adult diapers are one of the top most choices when it comes to selecting an adult diaper pant because of its numerous benefits.
Super Absorbent
Dignity Adult Diapers are manufactured using advanced technology so as to create one of the most absorbent and leak-proof diapers for adults. Equipped with a dry lock core, these adult diapers offer greater absorption and are highly efficient in dealing with incontinence.
Protection
Depending on the absorption rate/capacity, adult diapers from Dignity provide an 8 to 16 hours protection so that you get an uninterrupted overnight sleep.
Comfort
Dignity adult diaper's cloth-like outer covering offers a discreet look and feel. It comes with a wetness indicator and adjustable comfort-flex tabs that ensure a secure and tailored fit without causing any uneasiness.
Effective Design
Dignity adult diapers have been specifically designed to prevent leaks. While the dual leakage protection helps maintain the intimate PH level, the poly outer covering prevents leakage & provides ease of positioning to the user. The elastic in the bands that fit on the legs not only helps the diaper fit snugly but also prevents any leaking urine from escaping. Besides this, the diaper pant have leg barrier cuff for urine & fecal containment.
Longer Use
With Dignity adult diapers, one of the driest adult diapers, you are able to manage incontinence for a longer period of time. It's high-performance technology design helps to keep moderate to heavy incontinence in check. Unlike reusable pants, disposable diaper pants expand with continued use, making them even more effective when worn for longer durations. These diapers have been designed specifically for extended use for involuntary urination or defecation among men & women.
Skin-friendly
Made from non-toxic materials, Dignity adult diapers are absolutely gentle on the skin and are comfortable to wear.
Odour-shield
The efficient technology helps to prevent the foul smell and maintains confidence & dignity of the user. This quality makes it totally suitable to be used during the day as well as at night.
Versatility
The adult diapers from Dignity come with the capacity to handle varying absorbency levels. Dignity diapers are also available in 3 different sizes- medium (M), large (L), and extra-large (XL).
Eco-friendly
Made from bio-degradable material, Dignity adult diapers do not cause any negative impact on the environment.
---
Share this